---
 
 May 12th 2021 - 2022
BIONNALE - CONVIDIA is coming home - BERLIN

Anyone who knows us knows: we are always at the forefront of innovation, whether it is mRNA, stem cells, CAR-T-Cells etc. or innovative medical products - WE do the studies! With us, every cog interlocks!
We don't just pay lip service to innovation, we also live it and so we take the chance to take part in a virtual congress

The BIONNALE will open its doors on May 12, 2021.
This year purely virtual
The nice thing is: WE ARE THERE!

1. We take part 😊
2. We are a sponsor 😊
3. We have a virtual booth 😊
4. We look forward to matchmaking 😊

https://bionnale2021.b2match.io/

Please register in large numbers and come to our (virtual) booth to chat, discuss and exchange ideas.

We look forward to meeting you!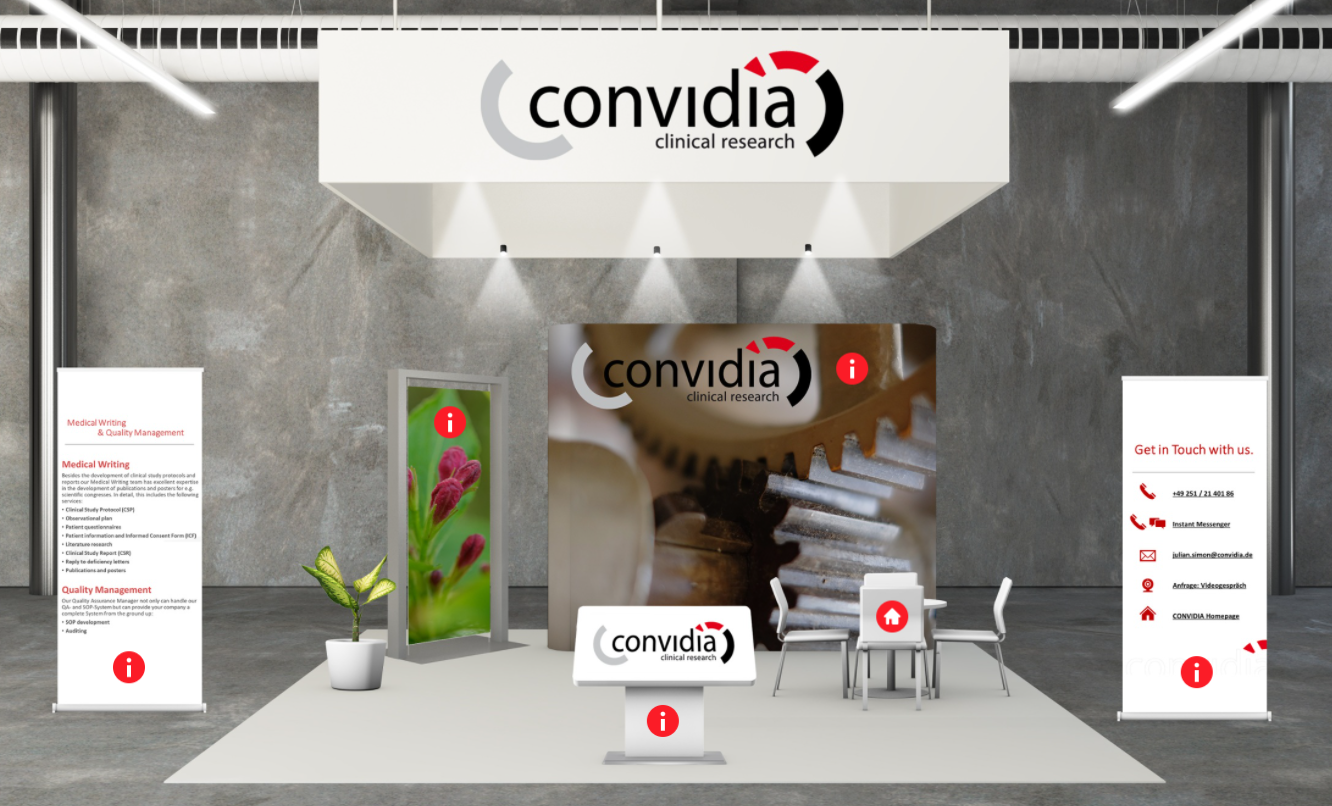 ---

February 8th 2019
CONVIDIA = Phytotherapy
Short information for all who missed one important facet of CONVIDIA's portfolio:
The CRO CONVIDIA is active not only in classical pharmacotherapy, ATMP, Medical devices but in phytotherapy /botanicals / herbals. Therefrom, we are active members of Society for Phytotherapy (GPT) and Cooperation for phytotherapy (KOOP Phyto)
and are happy to perform observations, clinical trials, non-interventional trials for you.
Very kind regards
Stefan
---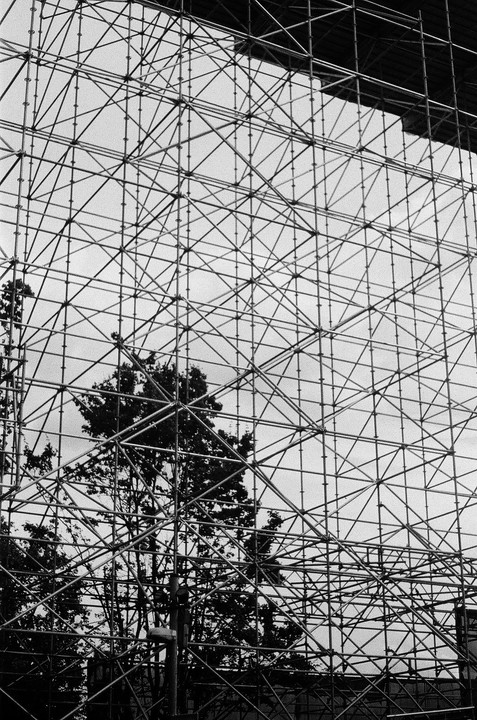 February 8th 2019
medical device regulation MDR - must read
---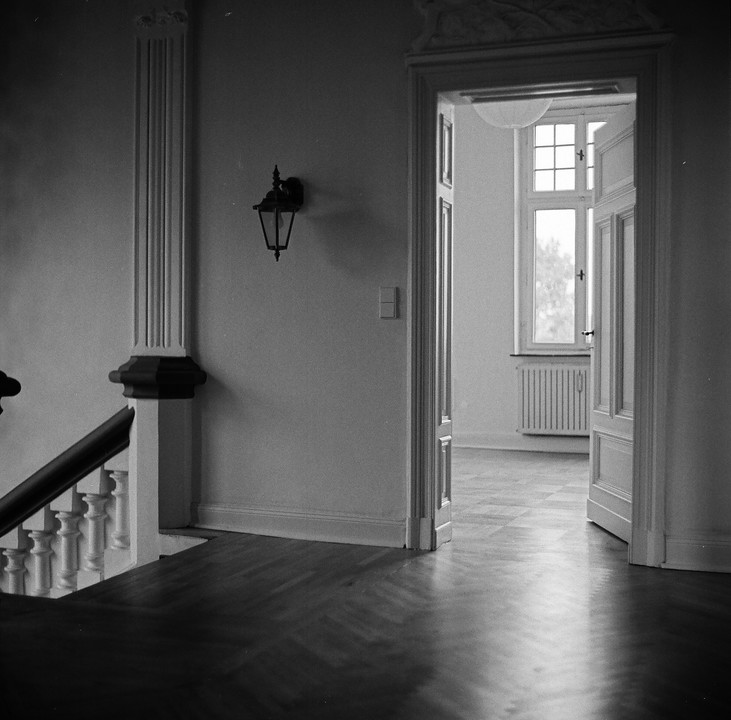 February 5th 2019
Walk through an open door: 2nd Kiev Clinical Research Forum
Dear Colleagues,
News, news, news: It is time, 2nd Kiev Clinical Research Forum comes closer and closer.
You should join – do not miss it!
The last meeting in November 2017 was one of the best I have ever attended. Because the attendees have had a strong interest in exchange, discussion and networking it was very productive and rich in new connections, new ideas. Assuming that this year's participants will have a similar focus and openness, I strongly recommend everybody to participate! 
Very best regards
Stefan
---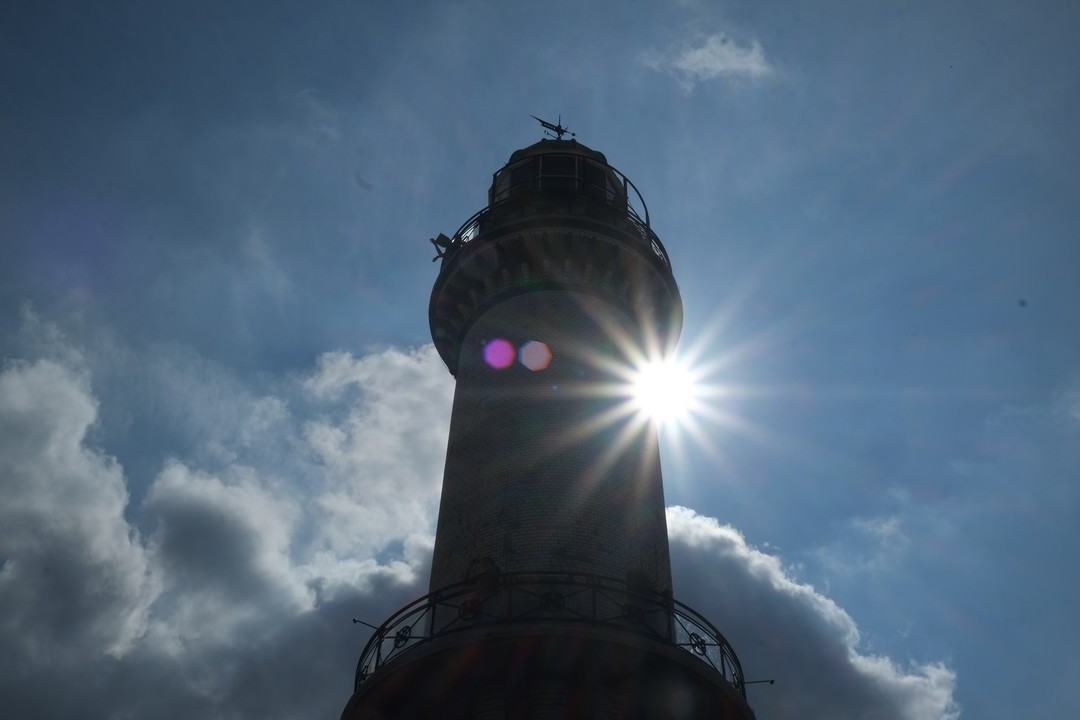 November 23rd 2018
GRM - AUTUMN CONFERENCE German Regenerative Medicine in turmoil
Regenerative Medicine in Germany in stormy weather OR Light on the horizon?
The German Society for Regenerative Medicine (GRM) met in Berlin last week to discuss the situation of regenerative medicine its hurdles in development, the future.
You have missed an intensive discussion with some high level participants from industry and scientific community.
Please find the minutes here:
I can only recommend again:
-         Become MEMBER of GRM
-         Play part
-         Discuss
A period of radical changes begins. Become part of the Lighthouse leading to a new evolutionary stage!
Very kind rgeards
Stefan
---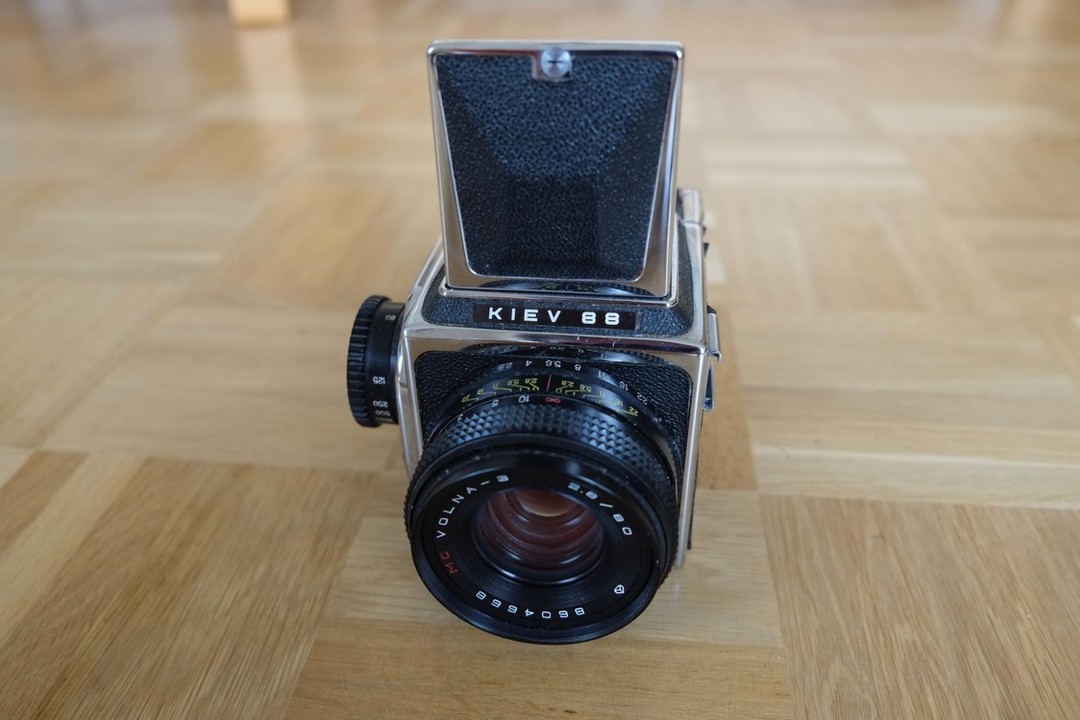 November 23rd 2018
Participation 2019: Kiev Clinical Research Forum
You remember my post about "Kiev Clinical Research Forum" in November 2017?
If not, short summary:
It was one of the most successful and fruitful meetings/conferences I have ever attended. Not only because of the perfect organization by Sergii Myronenko from CRO PHARMSICH, but because of the open atmosphere of discussion, plurality of providers, solutions, opportunities, creative approaches and the will to get to know the other people.
Now the second editions arises in 2019: you will have the chance to breathe this motivating air, to meet all those creative dedicated people, eager to enter next step of clinical research evolution.
https://www.conference-pharmasich.com/
On 16-17 May, 2019 the Second meeting will take place in Mercury Kyiv Congress in Kiev (Ukraine).
See you!
---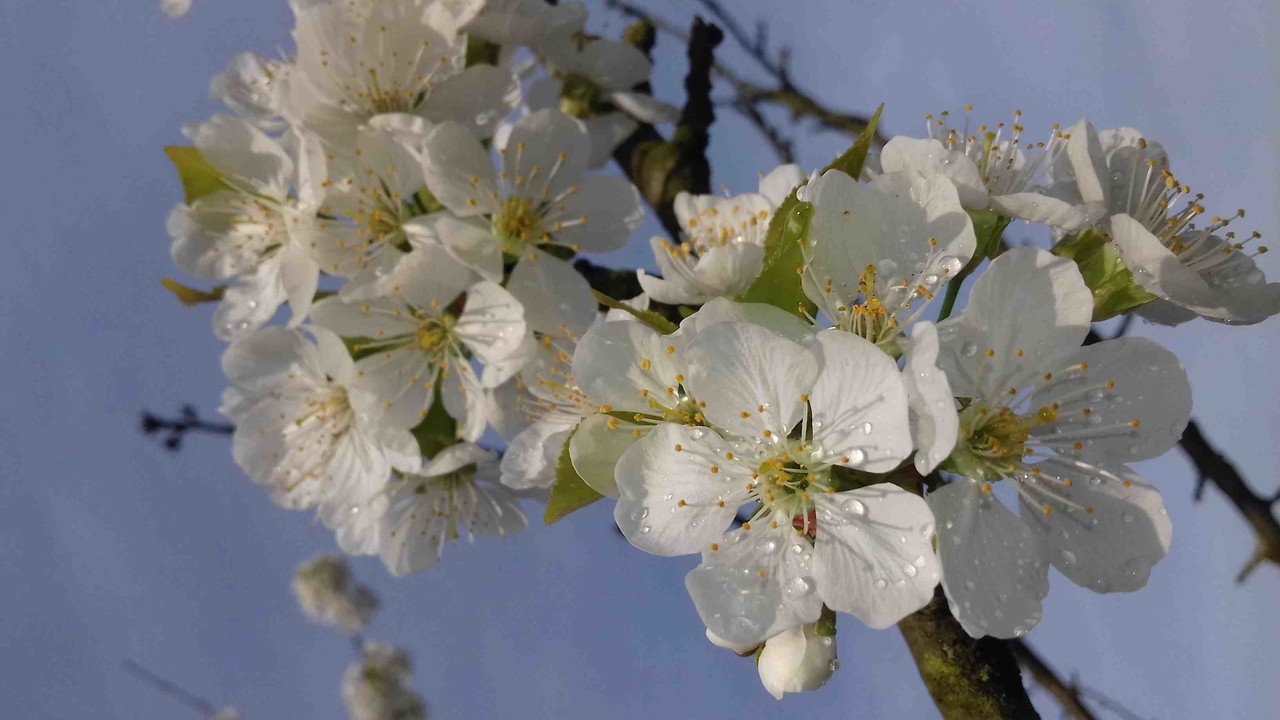 June 10th 2018
Blosssoms of cutting edge research: 2nd International Symposium for Molecular Medicine
A hot tip for your next year's calendar: International Symposium for Molecular Medicine in Dusseldorf, Germany. In 2019 it will be the third issue, so you would be a participant of the first hours, nearly.
I tell you: This year's event, the 2nd International Symposium for Molecular Medicine was really great!
Professor Peter Wehling (CEO Stiftung Molekular Medizin, Dusseldorf) brought together a small but very exclusive circle of experts and a no less illustrious auditorium, who discussed the molecular medicine, their current status, opportunities, future, questions of regenerative medicine, cytokines, stem cells, pro and cons, limitations, hurdles. Main focus has been 'orthopaedics' (in particular osteoarthritis), an area where many, if not the most, (regenerative) therapeutically approaches are investigated.
As you know I am engaged in regenerative medicine in the broadest sense, as CEO of CONVIDIA clinical research as well as representative of German Society for Regenerative Medicine (GRM = Gesellschaft für regenerative Medizin) and want to be up to date. This meeting is a very good opportunity to update me.
Do not miss, and we will meet us there!
http://momi.de/symposium/
---

March 22nd 2018
Now it's over - one of the most exciting meetings in the first half of 2018: The SARTORIUS' RESEARCH XChange Forum in Göttingen - Research in REGENERATIVE MEDICINE AT ITS BEST!!
I was attendee with two hats on my head: first for our CRO CONVIDIA, (as you know: specialist in ATMP trials), the second as representative of the GRM (= German Society for regenerative Medicine - Gesellschaft für Regenerative Medizin).
MY MESSAGE
to those, who did not attend: you missed something!
WHY?
Not only it was the chance to meet Nobel Prize Winner Professor Stefan Hell and hear about his astounding way to gain this prize squeezing out his biggest secrets of success. Some of you will know my passion for microscopy - so what a unique ocasion for me!
It was also the chance to hear and discuss with the finalists and winner of the Sartorius & Science Prize:
Kole Roybal (Winner), Fotios Sampaziotis, Will McLean, Shruti Naik.
They presented their cutting edge research and science in regenerative medicine in a stunning clear manner. I'm sure we will here of them again.
The goal of this forum was to bring together academia and industry. The goal was reached by inviting some representatives of really relevant companies, who force the progress to market products: Nina Bauer (Lonza) and Thierry Wulch, (Servier), Ulf Geumann (apceth) and Francesca Bellintani (MolMed). Their presentation of bridging the gap from bench to bedside was inspiring.
Last but not least Professor Stefan Wölfl of University of Heidelberg presented hot news about iPSC generation.
This XChange Forum will have a successor next year.
SO: keep your ears and eyes wide open, so you will not miss again! See you next year!
https://promotions.sartorius.com/rxf2018/#
---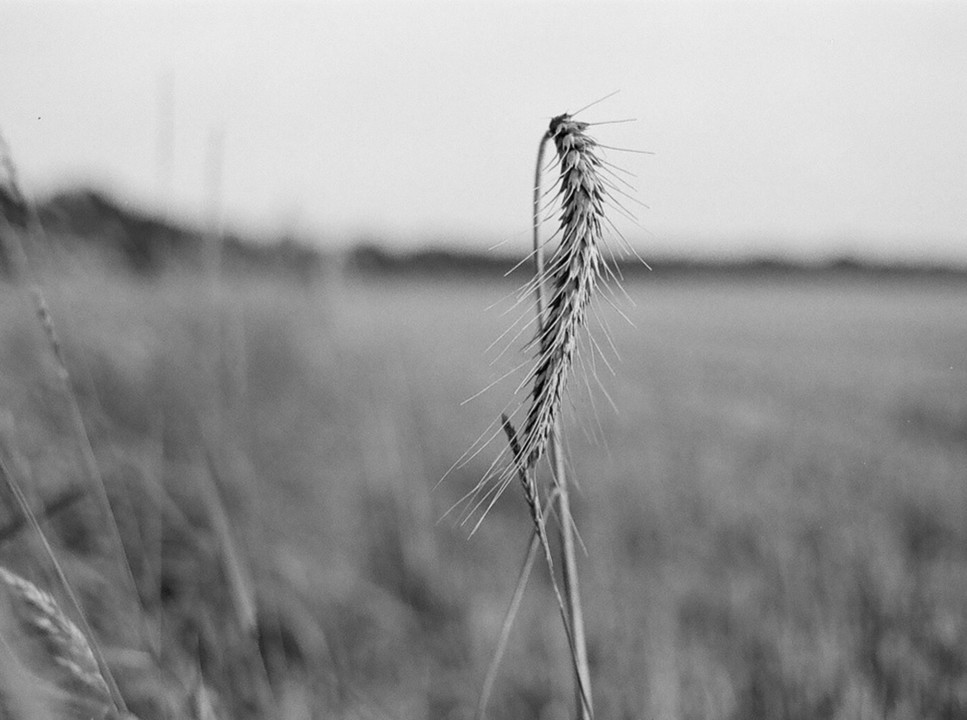 November 15th 2017
As member of the german "Gesellschaft für Regenerative Medizin = GRM" (Society for regenerative medicine)
I like to notify the the workshop taking place next week in Berlin:
Workshop: Innovationsstau in der Biomedizin – Warum geht es nicht voran?
Datum: 24. November 2017
Uhrzeit: 9.00-16.00 Uhr
Ort:
 Fraunhofer-Forum Berlin
im Spektrum des SpreePalais am Dom
Anna-Louisa-Karsch-Str. 2
10178 Berlin
---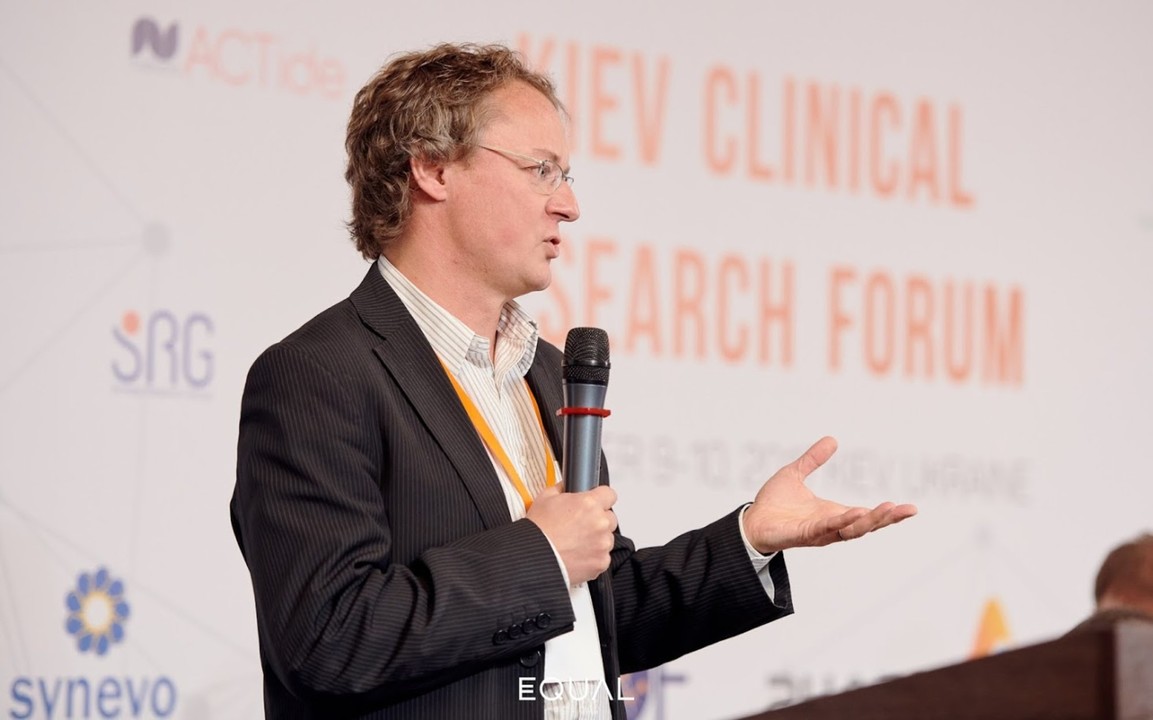 November 15th 2017
PARTICIPATION at KIEV CLINICAL RESEARCH FORUM
If you could not attend this forum in Kiev, I can tell you: you have missed something.
On this forum I had the opportunity as a speaker to talk about our experiences in cell therapy studies and their challenges.
Through the last years we have had the chance to organize several trials in the area of ATMP/regenerative medicine/stem cell therapies.
---